Connect your Zotero library to SciFlow
Write with SciFlow, Cite with Zotero.
Already using SciFlow ? Log in
The Zotero logo is a trademark of their respective holders. Use of them does not imply any affiliation with or endorsement by them.
Why use Zotero in SciFlow?
1. Collaborative Writing
---
SciFlow is the easiest way to use Zotero with your co-authors. Share your Zotero references with them by logging in through SciFlow.
2. Powerful Citing
---
With an easily understandable interface and two-click workflows, SciFlow brings your Zotero sources closer to your text, letting you focus more on writing.
3. Spread your research
---
You can now create a publisher compliant research document with one click. SciFlow will support you in spreading your research easily and quickly within the scientific community.
Import and write collaboratively
Login from SciFlow and connect your Zotero library. Your Co-Authors don't need Zotero for it to work. To maintain clarity, SciFlow marks shared references.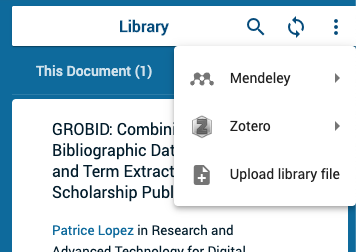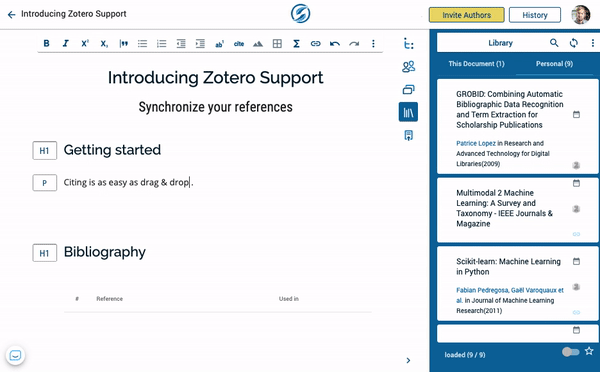 Cite powerfully with Drag & Drop
SciFlow will apply a citation style to your whole document. SciFlow creates and updates the bibliography automatically.
You can update any Zotero changes by refreshing in SciFlow, which allows you to view sources if available.
Publisher-compliant Export
Focus on the contents of your writing, while SciFlow handles the formatting. When you export, your documents can be applied any desired Template, which will handle things like Layout, Table of Contents and Bibliography.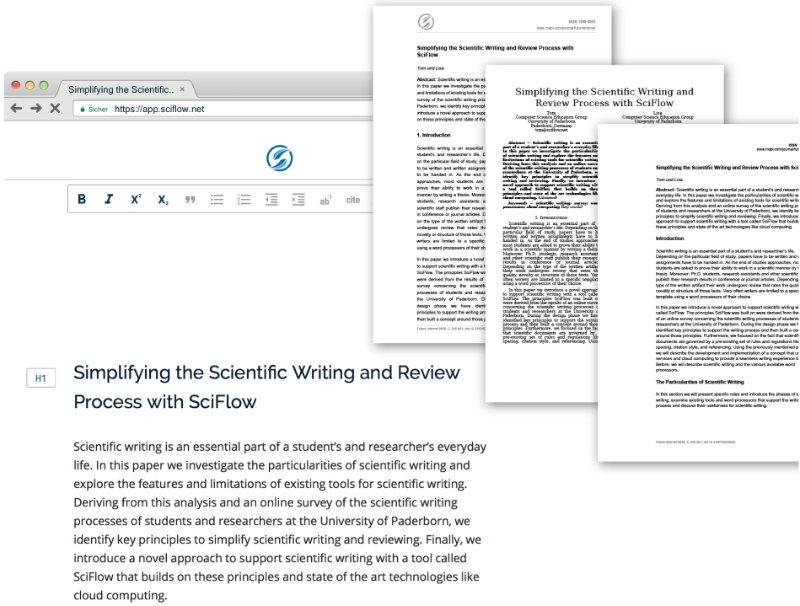 An easy to use text editor
SciFlow was made to meet the requirements of scholarly writing.
One place for all collaboration
All co-authors have a shared place for collaboration on the text.
Always up to date
Changes are visible immediately, so everyone has the latest version.
Use your references
Authors can connect their Zotero Library to SciFlow, or manually add references from Endnote and Citavi.
Add figures, tables and equations
Any figures, tables or equations can be added online.
Format with one click
The document is submission-ready with just one click.
'Sciflow is a user-friendly collaborative platform that simplifies the writing of scientific articles. The one-click template formatting and the integrated reference manager are great time-saving features during the writing process. The perspective of a large template database will surely extend its use in academia.'
Pricing
For Researchers and Students
0 € - Always free
Writing and reading in SciFlow are available at no cost.
Create a SciFlow account and connect to Zotero