Photo by Markus Petritz on Unsplash
Online Text Editor - for easy, collaborative work
Anyone who works together on a document surely knows it: the constant chaos of different file versions. Everyone is working on a different version, and someone has to merge the different versions afterward.
With a text editor available online, multiple authors can work on a file simultaneously without the risk of text changes not being reflected when they are sent around. Furthermore, an online text editor offers the great advantage of being accessible anywhere. Whether you are on the road, at home, or work, you can continue working seamlessly at any time.
SciFlow offers an online text editor available to users free of charge.
Get started on your first document
Register now for free and enjoy all the benefits of SciFlow.
The secure alternative to Google Docs
Due to the company and server location in Germany and the European level of software security, all users can feel comfortable using SciFlow for their institution's upcoming publications.
In addition, the support team is always ready to help all users and regularly writes helpful support articles to improve SciFlow continuously. Apart from instructions on using the text editor, you can find tips and tricks for the writing process with several people and small aids for everyday writing.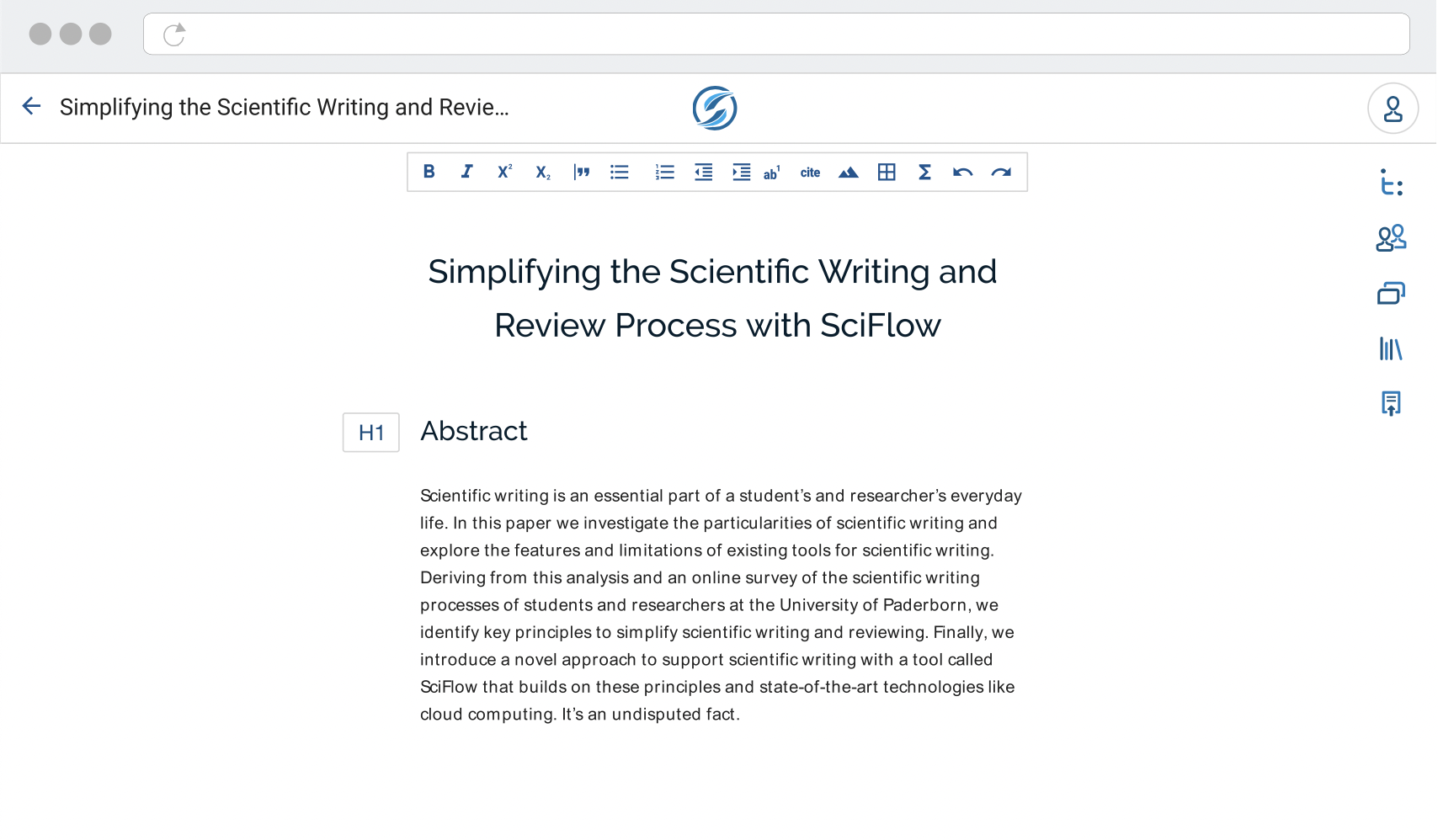 The best online text editor for scientific work
We created the SciFlow text editor, especially for the target group of scientists and students. They can focus on the content while SciFlow takes care of the formatting. The availability at every workstation makes collaborative work much more accessible. All users work in the same version simultaneously, so there is no need for a cumbersome merging of different content.
For the different requirements of the journals and institutes, title page, table of contents, numbering, and bibliographies are automatically created when the text document is exported.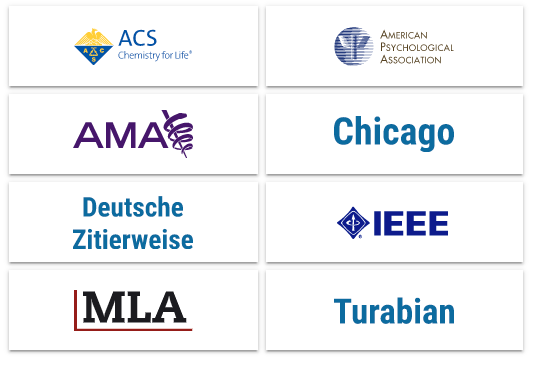 You can easily import references from the usual literature management programs to SciFlow. Currently, such an import is possible for Zotero, Mendeley, EndNote, and Citavi. The current document's desired citation method is selected and then automatically formatted. Thus, it is possible to switch between the APA and the Harvard citation style with just a few clicks - no time-consuming manual revision of the document is necessary. SciFlow currently supports the most common citation styles such as APA, MLA, Chicago, German citation style, Harvard, and Vancouver. These are also available if a journal or university department uses a more specific citation style.
Conclusion: The best solution for collaborative & flexible working
To quickly and efficiently work on a text that is extended by several people or is to be accessed from different devices, an online text editor like SciFlow's is the best solution. The most current document version is always available to all users on any device and location.
Do you still have questions about SciFlow? We are available for you in the support chat within the app.