This article is in preview
The Current Tide (Q3 2021)
Here comes the second of hopefully many more issues of the Current Tides covering everything new around SciFlow of the last three months.
Covered in this issue:
Editorial
Welcome to the second edition of our Current Tides. While it's not much in pure issue number, we are grateful for the growth we have experienced that allows us to report regularly on all the news surrounding SciFlow in the first place.

As in all walks of life, growth also takes a prominent place in academia. Learning and discovery alone open up almost endless growth potential. But less poetic elements play a role in this as well: term papers and theses grow in size with time, reference libraries and materials gain new scale with each research article, and the collection of accompanying tables, charts, and figures continue to strive. Our invested team dedicated to facilitating the scholarly writing process is also slowly but surely increasing.

Growth and progress go many steps together in the process, but sometimes it needs a step backward before opening the doorway to true growth. So it's not always obvious where growth comes from - we certainly continue to hope that SciFlow offers some the chance to grow further, at least scientifically.
What's New?
What happened in the last quarter? Here we go into what has happened in the previous three months and what we think about it.
Optimized Text Improvements with Duden-Mentor Pro
The German spellcheck of Duden-Mentor is now also available in the Pro version. In addition to the standard spellcheck, this also offers hints on style and expression as well as a selection of synonyms for words you mark in the running text. Duden-Mentor Pro can be booked at the institutional level and is currently available during a six-month trial version for all members of our license customers.
If there is sufficient interest, we will, of course, offer it on a customer basis. That is why we would be happy to receive any feedback in this regard.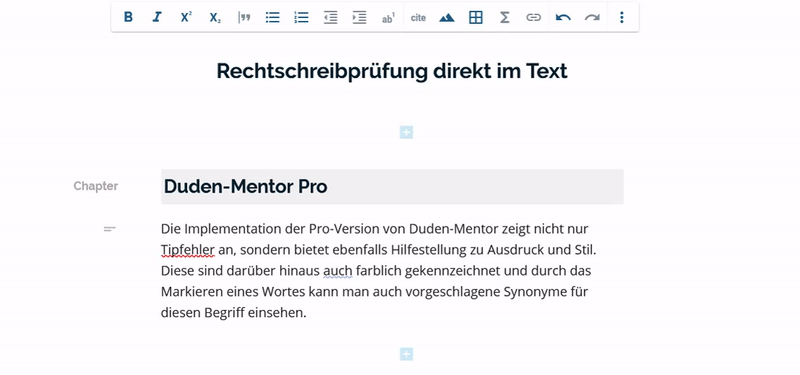 More Accessible Reference Upload Than Ever Before
One of the elementary benefits of SciFlow is the ability to format references automatically in the desired citation style. However, with the wide variety of reference management apps and formats available, it's perfectly understandable to quickly lose track of what's going on.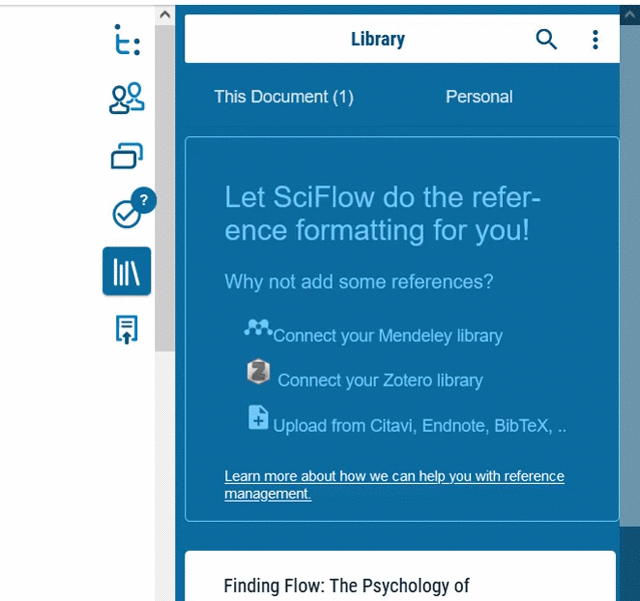 In the hope of shedding some light on the matter, we have restructured the Reference Library menu to make all resources more easily accessible for uploading with the preferred reference tool.
New Members on Board
Enabled through our BMBF-funded Open Access project (Open Source Academic Publishing Suite), we are pleased to announce two new additions to our ranks. With strengthened backs in the development department, progress is on the horizon for our open-source efforts and improved compatibility with Pandoc.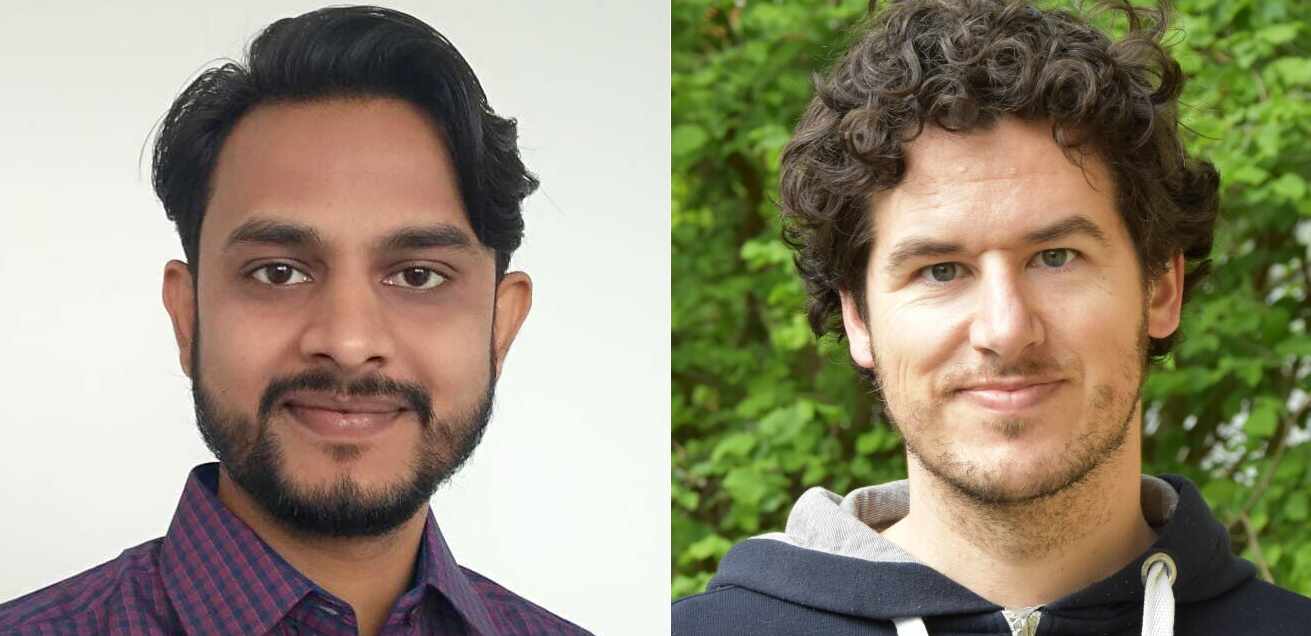 Welcome Harish & Albert!
Advanced Settings for Thesis Exports
We now share our ever-growing wealth of experience around automated formatting a bit more profitably, at least concerning templates for term papers, theses, and dissertations. These templates now offer meta-settings for all the things you or lecturers, who are very particular, would like to see fine-tuned. That includes settings for typesetting, listings, printing options, and more.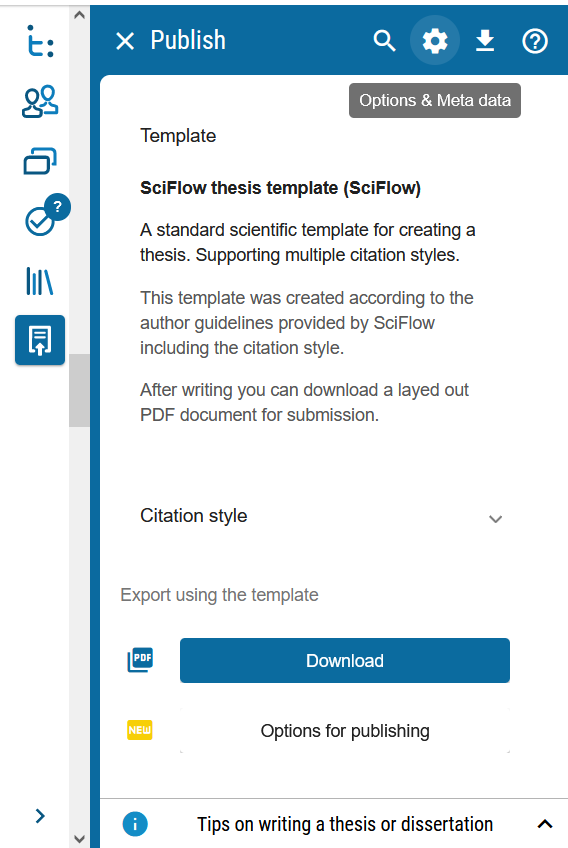 Template of the Quarter: All Thesis Templates
Picking up on the new meta options for thesis templates (i.e., everything from term papers, bachelor, master, or doctoral thesis), we recommend taking another look at those templates and see what possibilities lie ahead.
Thesis templates include:
Cover page as well as an automated table of contents, list of figures, and list of tables.
Bibliography in the selected citation style.
Advanced settings for printing, listing, typesetting, and more.
SciFlow Box of Tricks
Over time a diverse array of tips, tricks, and hints has formed on how to overcome specific but also more general hurdles of scientific writing with SciFlow.
The trick for: Participants that shall not appear on the publication list. Select a contributor that mustn't appear in the author list from the Authors menu of the sidebar and select the option to hide them from publication.
The trick for: Those figures and tables that are too big to keep in bounds. If a text element exceeds the frame provided by the paper format, it can be rotated with one click via the context menu for tables and figures within the editor.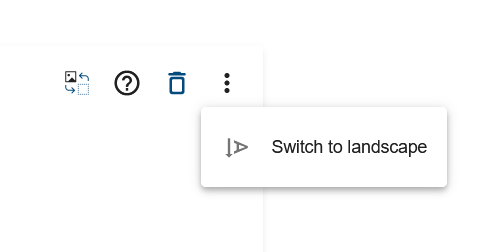 Home Office Is Where the Heart Is
Here, we look at our own four walls as an office with a laughing and a crying eye.
I Am the Biggest Fan of my Biggest Fan
Looking back, it might have been only one, two, or three (?) weeks that made the brain melt out of one's ears in the sweltering heat, but they definitely weren't the last. Due to the more or less involuntary bond to the home office, no colleagues were present with whom I could directly share my suffering. I also couldn't share my fan, which in turn propelled its glorious caressing stream of smoothly chilled air exclusively at me. I like my fan when it propels its glorious caressing stream of smoothly chilled air exclusively at me.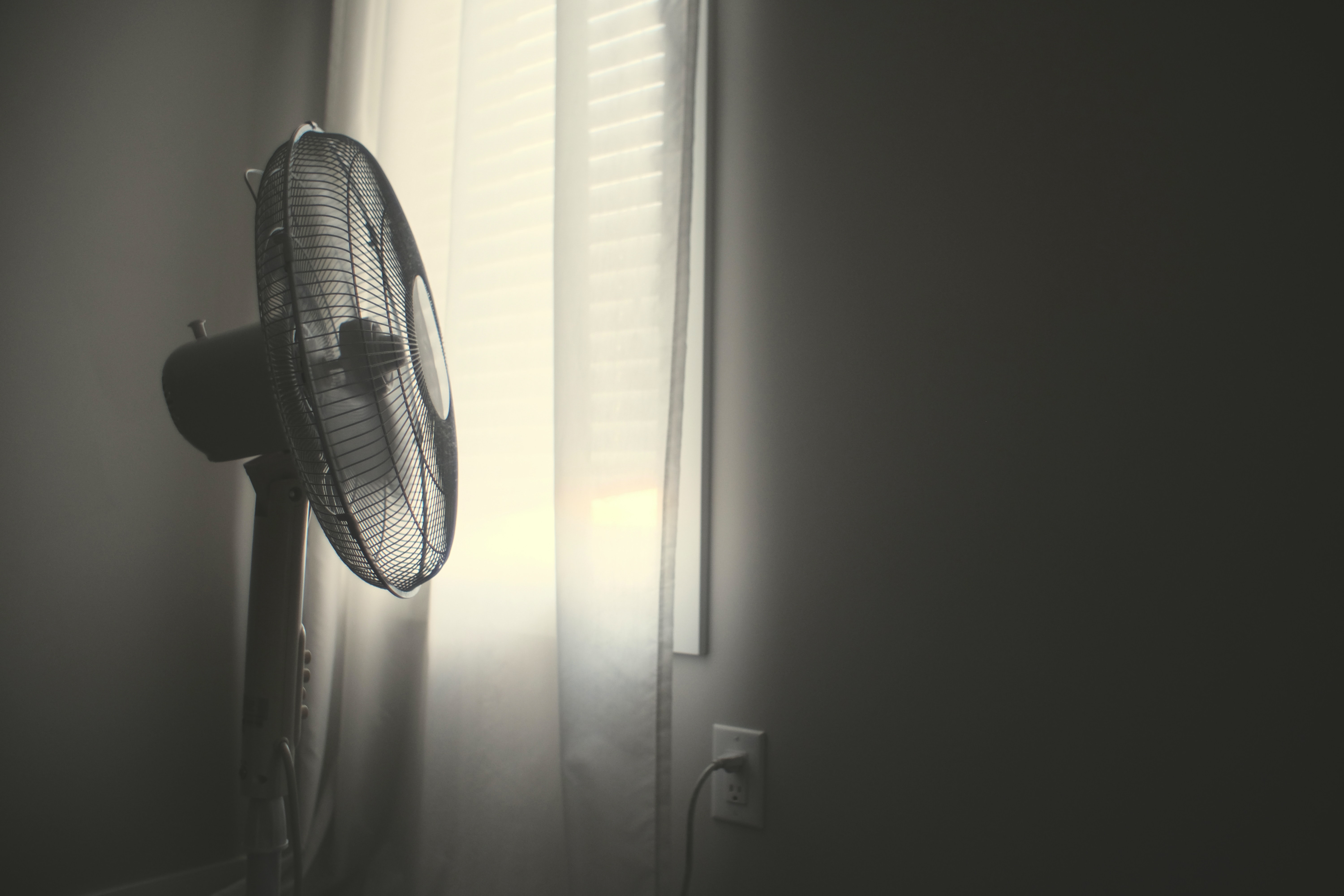 Home Office Employee of the Month - but at what cost?

Photo by Andrew George on Unsplash
What's on SciFlow's Mind
On the one hand, we're working fervently on the new change tracking feature, but as we all know, good things take time, so we look forward to the next issue, where we'll be able to tell you more.

Apart from that, it became apparent that we need to encourage more users to import references. That is undoubtedly one of those areas that need growth. As described above, we have already adapted the interface for uploading references, but beyond that, it seems worthy to communicate the benefits of importing more clearly.

There is also probably no more appropriate place to start with this than here, so here goes nothing: Use references in SciFlow; they will be formatted automatically. And most importantly, if you don't understand how it works or have suggestions for improvements, please let us know.
I came, I saw, I read.
The Current Tides come out every three months with the option for subscription to anybody interested—available here in SciFlow.